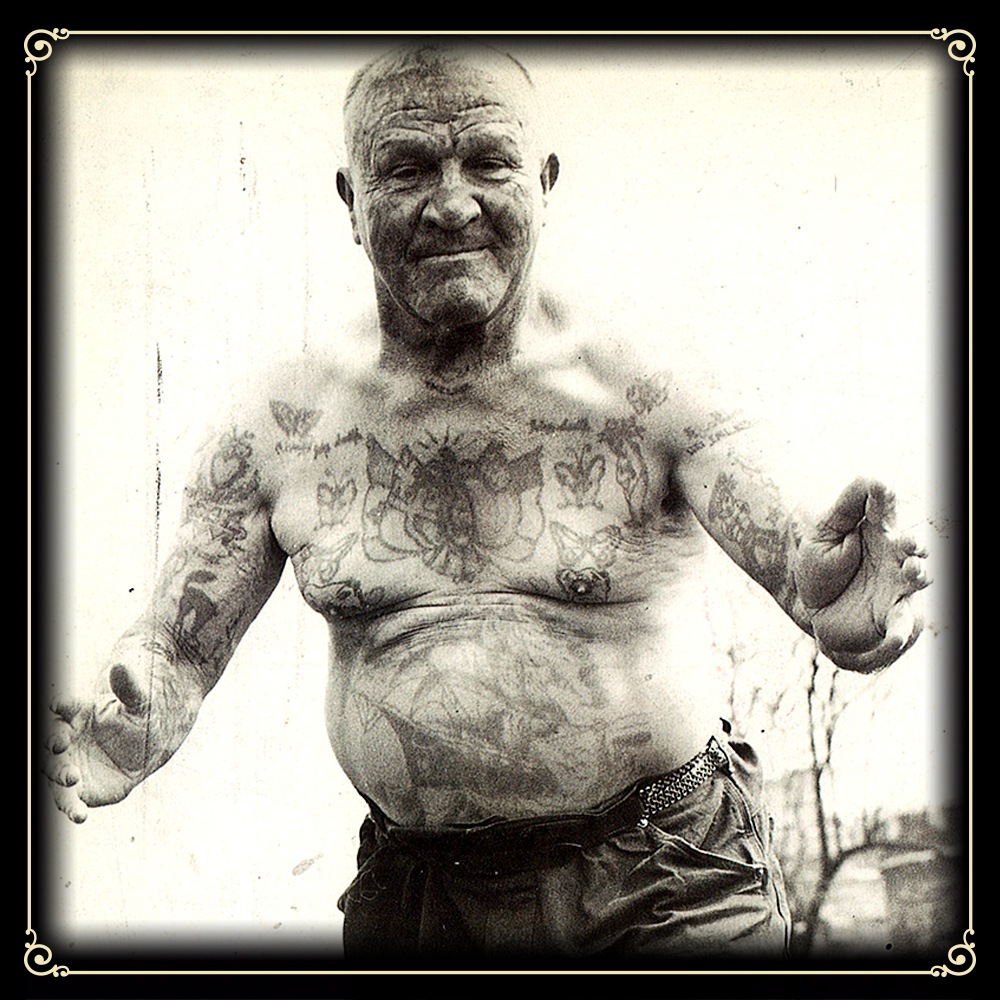 15 Mar

TATTOO HISTORY (PART II)

by Marta Moreira and Astek.
The birth of the traditional American style
The evolution of tattooing as an artistic expression throughout the 20th century was not constant; it had moments of popularity and others in which it was denigrated. At the beginning of the century there were no official schools where one could learn the trade. Nor were there magazines or professional associations. The tattoo hobby advanced almost underground, gradually conquering new sectors of society. It was no longer only sailors, show business people or oligarchic elites who got tattooed. Obviously, open-minded cities were the ones where the tattoo art flourished the most. They attracted the best artists and were the places where the new style trends were set.
As we explained in the first part of this History of Tattooing, New York was the first Mecca of modern western tattooing. At the beginning of the century, this activity was mainly carried out in the neighborhoods near the seaport and in the areas where brothels and breweries abounded. Chatman's Square, where Samuel O'Reilly had his studio, has gone down in history as one of the first centers of this flourishing.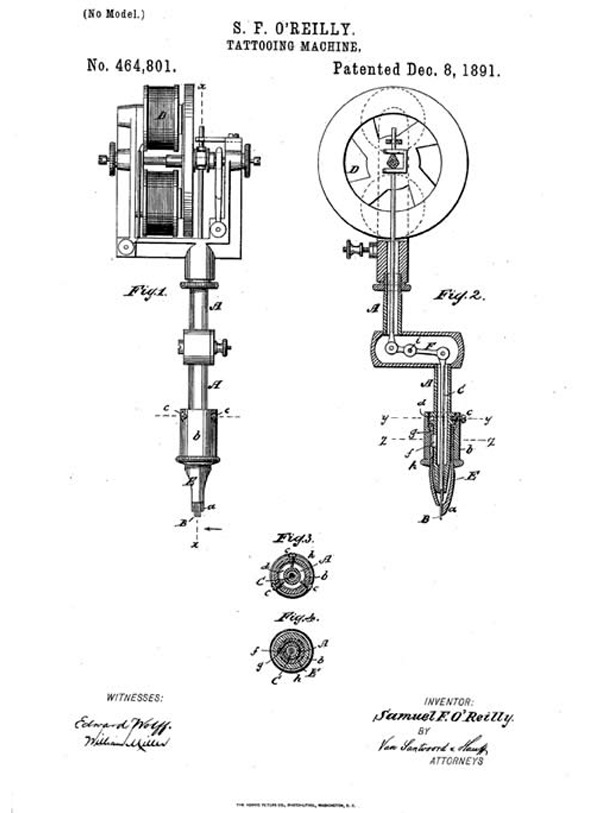 Each decade had its own aesthetic trends. If in the 1910s and earlier the main demand for tattoos were circus performers and sailors [on the No Land Tattoo Parlour blog you can read two articles explaining the symbology of many traditional tattoos: Part 1 y Part 2 ]
, the 1920s saw the addition of cosmetic tattoos among women: permanent eyebrows, cheek coloring, lip contouring or eyeliner. The First World War (1914-1918) also left its mark, increasing interest in motifs referring to bravery, war icons and the journeys the wearer had made throughout his or her life. "Show me someone with a tattoo and I'll show you someone with an interesting past," said novelist Jack London.
Tattoo studios began to open wherever there was a military or naval base nearby. These were the years when the traditional style, also known as old school, took off, especially after World War II (1939-1945). It was characterized by thick and solid lines, drawing without realistic details, the use of primary colors, and balanced composition designs. The cultural impact of the traditional style was enormous, to the point that its marks can be clearly traced to the present day with the so-called neotraditional style, a term coined at the beginning of the 21st century.
Key figures in the United States
The list of great American tattoo masters is very long, but if we focus on the golden age of the traditional style, there are two figures who are absolutely essential. The first of these is Sailor Jerry (1911-1973), to whom we have already dedicated an interesting monographic article on the No Land Tattoo Parlour blog. In it you can learn many curious details about his biography and his work.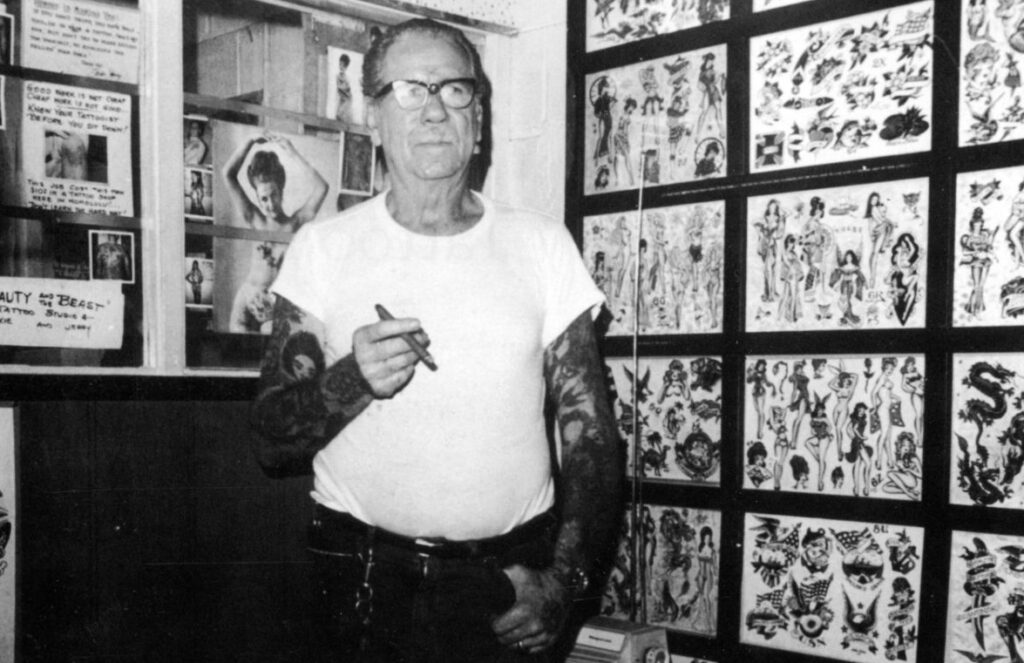 Before setting up his own tattoo studio in Honolulu, Hawaii, Sailor traveled and experienced many adventures. During his years in the U.S. Navy, he got to know the islands of the Pacific Ocean in depth, and was fascinated by the iconography and art of Southeast Asia. The personal style he developed thereafter was the result of fusing Eastern aesthetic influence ‒ and most particularly that of the Japanese irezumi style ‒ with the traditional American style. With that starting point, he created a multitude of classic motifs that are still in demand today in tattoo studios (swallows, daggers, ships, dragons …). Thousands of sailors who wanted to get tattooed by him for the first time passed through his mythical Hawaii studio Sailor Jerry's Hotel Street. They were the main ambassadors in the world of this needle and ink artist.
Sailor Jerry's legacy had two very clear disciples who have also gone down in history as essential names in traditional American style: Ed Hardy and Mike Malone. When Sailor died in 1973 of a heart attack, he left very clear instructions to his wife as to what he wanted done with his studio. It was to be sold to one of these two pupils, who had trained with him, and in whom he saw a passion and commitment to tattooing similar to his own. In the end it was Mike Malone (1942-2007) who took up the challenge, so he left his studio in San Diego, California and moved to Honolulu. One of his main tasks was to get into the flash tattoo business, as well as selling T-shirts under the Mr. Lucky brand. His entrepreneurial vision worked, and he was soon copied in other parts of the world. He also went into the tattoo machine manufacturing business ‒ a trade he is said to have learned alongside Paul Rogers (1905-1990), another key figure in the American tattoo business.
The contribution of Ed Hardy (California, 1945) to the American style of Japanese influence was also very important. It is said that it was Samuel Morris Steward (better known as Phil Sparrow) who had first shown him a Japanese tattoo book, although, if he managed to travel to Japan to learn this traditional style up close, it was mainly thanks to his mentor Sailor Jerry. When he returned to San Francisco, he opened a studio called Realistic Tattooing, specializing in oriental style, which created a school in the United States. Among his clients were many tattoo artists who wanted to see him work and learn, as well as numerous celebrities (film directors, visual artists, etc.). This, together with his decision to sell merchandising with classic designs, clearly contributed to the popularization of traditional tattooing in new sectors of the public (until this art form was once again socially stigmatized in the late fifties and early sixties).
Great tattooists in the United Kingdom
If Hawaii (and Pearl Harbour) were the Mecca of American tattooing after World War II, in Europe the country of reference was the United Kingdom. As we told in the first part of the History of Tattooing, Sutherland Macdonald was the first artist to open a professional studio in England ‒ in the middle of the Victorian era (1837-1901), no less. The list of great names that followed is too long to gather in a single article, so we are going to focus on this occasion on Jessie Knight (1904-1992) the first recognized professional in the country, and Ron Ackers (1932-2004) whom we have chosen because he was one of the first foreign professional tattoo artists to arrive in Spain from the sixties onwards.
Jessie Knight was for most of her life the only female tattooist in England, Scotland, Ireland, and Wales. But if she has gone down in history, it was not only for her role as a pioneer, but also for her skill as a freehand tattooist and her absolutely personal style. She would first draw the motif using a matchstick and then, using black tattoo pigment, she would mark the line of the drawing on the skin. Many of her designs depicted strong, emancipated women riding horses, dancing or carrying weapons.
Born in 1904 into a family of artists and poets ‒ her father was a circus sniper and tattooist ‒, Knight developed a strong and independent character at an early age. She began working in the 1920s in a studio in Chatman, Kent, one of the main ports of the Royal Fleet in southern England. She then moved to Aldershot, Hampshire, where she was the first tattooist at that military base, which made her very famous among Army personnel. She spent the entire period of World War II there, and was regularly featured in newspapers and magazines in stories of tattooed soldiers before leaving for war. Portsmouth was her last posting before retiring in 1963. In 2017 the National Maritime Museum in Cornwall devoted an extensive exhibition to the history of tattooing in Britain. There Jessie Knight's name stood out above the rest, as an example of how to succeed in a tough professional world that was then almost a preserve for men.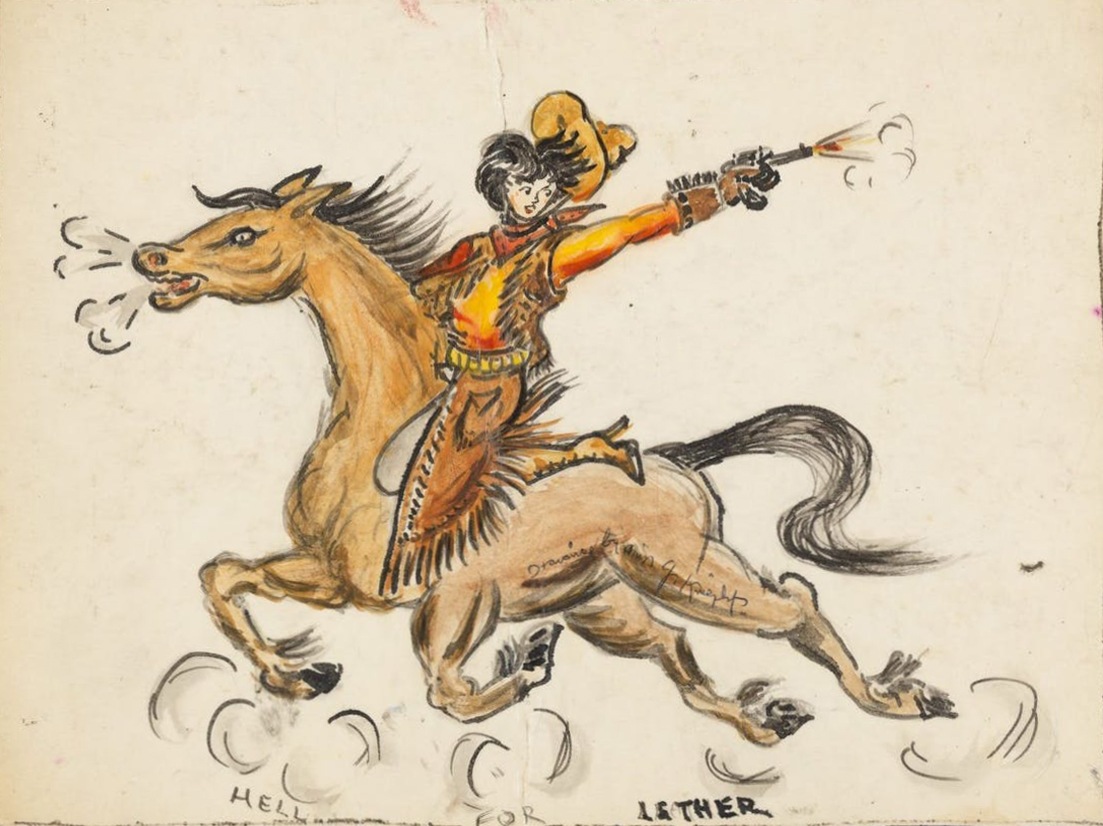 We finish with one of the British tattoo artists who had the greatest influence on the normalization of tattooing in Spain. In his biography, published in 1997, Ron Ackers recounts his personal relationships with some of the best professionals in the history of the United Kingdom, such as Johnny O'Brien, Les Skuse, Lyle Tuttle, Stan Davis, Davy Jones, Cash Cooper, Harry Leavers, Tattoo Jack, and Mick Bloor.
.
The first one Ackers remembers is Bill Stokes, author of the first design that was engraved on his skin. "I was fourteen years old and obsessed with tattoos. At that time it was legal to do it from the age of nine, so I went to the tiny studio that Bill Stokes had in Chester. It was 1946, and by that time he was in his eighties and working with machines that he had made by hand, and they were powered by batteries for radio equipment." When Bill Stokes retired years later, he sold all his equipment to Ackers, who picked up the baton from his mentor. In 1952, he opened his first store in the town of Chester, later moving to the Irish Sea town of Rhyl. It was there that he came into contact with other European tattooists and made connections with American suppliers who sold better tattoo equipment than what was available in the UK at the time.
During the 1960s, he traveled seasonally with a van to tattoo in countries such as Germany, Denmark, Italy, and Spain. He became particularly well known in Barcelona, a city where U.S. military ships regularly stopped over. The influence of Ackers and other British tattooists who settled temporarily or permanently in Spain was very important for the evolution and popularization of tattooing. They were the seed that gave rise to the appearance of Spanish artists of reference from the eighties and nineties onwards. But that is a story for another article.