01 Oct

"I AM LIKE THIS" | LAURA AMADO EXHIBITION IN NO LAND TATTOO PARLOUR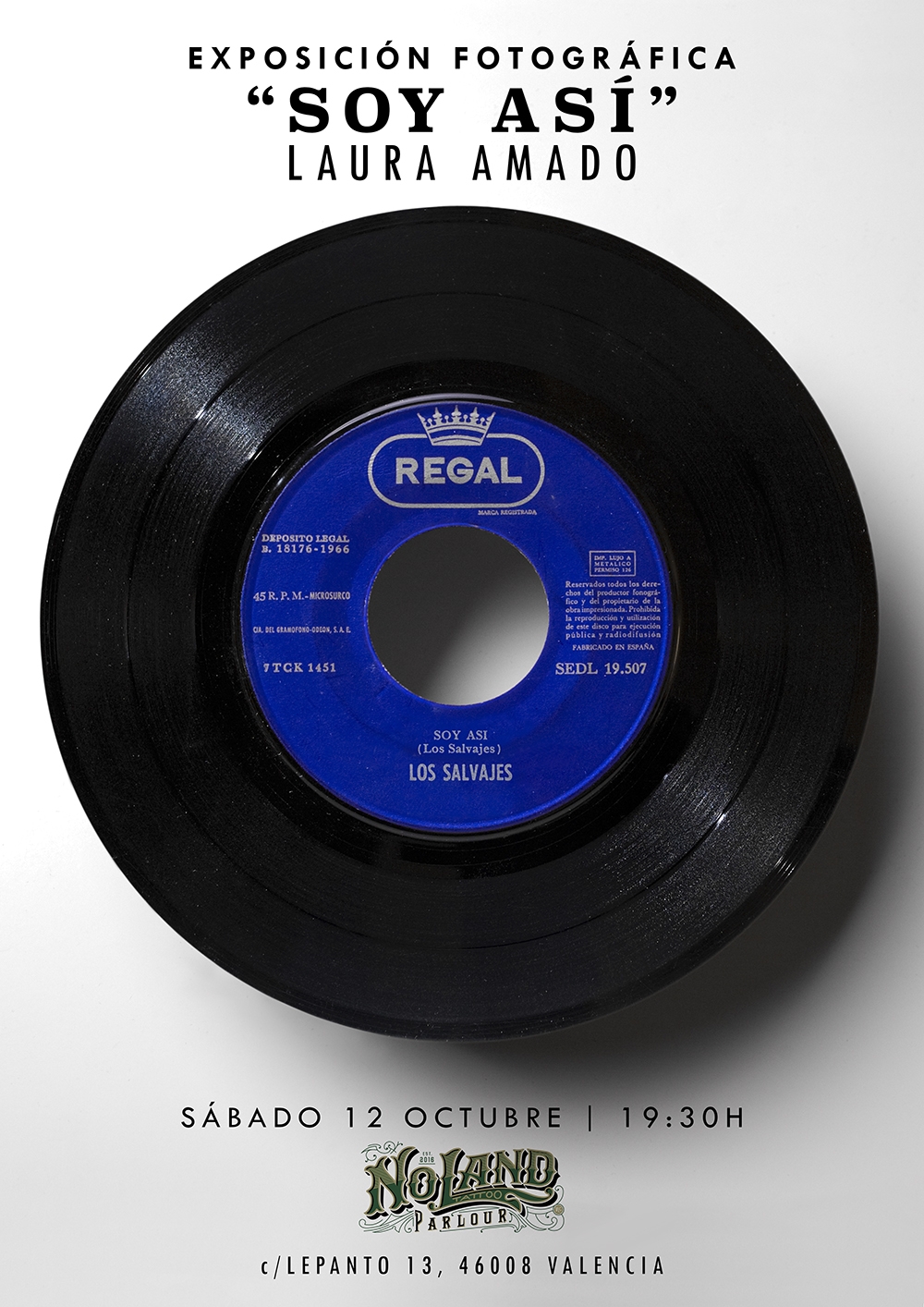 On Saturday, October 12, we will return with our exhibition program in No Land Tattoo Parlour with "I AM LIKE THIS" by Valencian photographer Laura Amado, who is also a DJ known as Sisterlau, a concert promoter with Bredda Jamaican Music Club (https://www.facebook.com/breddajamaicanmusiclub) and is part of the Foot Stompin' Club Valencia (https://www.facebook.com/footstompinclub) that plays in festivals such as the Funtastic Dracula Carnival
(https://funtasticdraculacarnival.net/es/).
The event will begin at 7:30 p.m. and Sisterlau, Rafa Gs, and Mar La-bel will play the records, among others.
"With long sideburns,
narrow trousers,
a striped sweater,
even if I attract attention".
It is a fragment of the track "I am like this" ("Soy así") by the band Los Salvajes, and the title of Laura Amado's project. Through photographic portraits she presents us her closest environment, that of a group of people who, far from social conventions, reclaim their identity in which music has become the common thread of their lives.
It seems that in a society where increasingly rigid conventions are established of what the public should like, it is natural for identities to be formed based on rebellion or on the mere pretense of living according to a personal life choice.
"This project began unexpectedly, any given night, a couple of friends and… Bang! A photograph was shot in my brain and acted like a bullet that spreads its gunpowder everywhere. That bullet was a portrait and its gunpowder the images of all those people who coexist in that reality, that micro-world full of music lovers who converge in the same spaces, dance clubs with DJ culture, parties where music is the attraction: soul, rhythm'n'blues, garage, rock'n'roll, beat, Jamaican oldies…".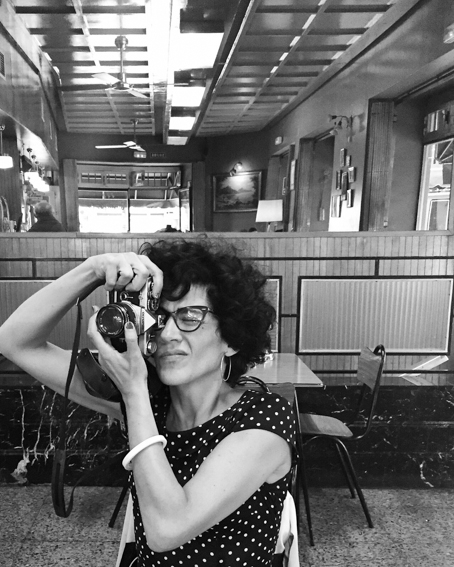 "I realized that my surroundings were photographable, attractive and interesting. One of the motivations of this work is to satisfy that curiosity to know our image. Through a clear and luminous gaze that shows individuals and their idiosyncrasies without cover, a story about the culture of our identity is portrayed. The result is this documentary project that tells the story of a group of people who come together in a specific space and time, on the same dance floor, our dance floor where music is the main thread," explains the author.
Houses adorned with furniture and objects that evoke a taste for a previous era, a whole cultural universe built by restless collectors of originals (films, vinyl records …), those same people "with long sideburns, narrow trousers, a striped sweater, even if I attract attention".
As the song of Los Salvajes said in 1966: "I am like this" ("Soy así").