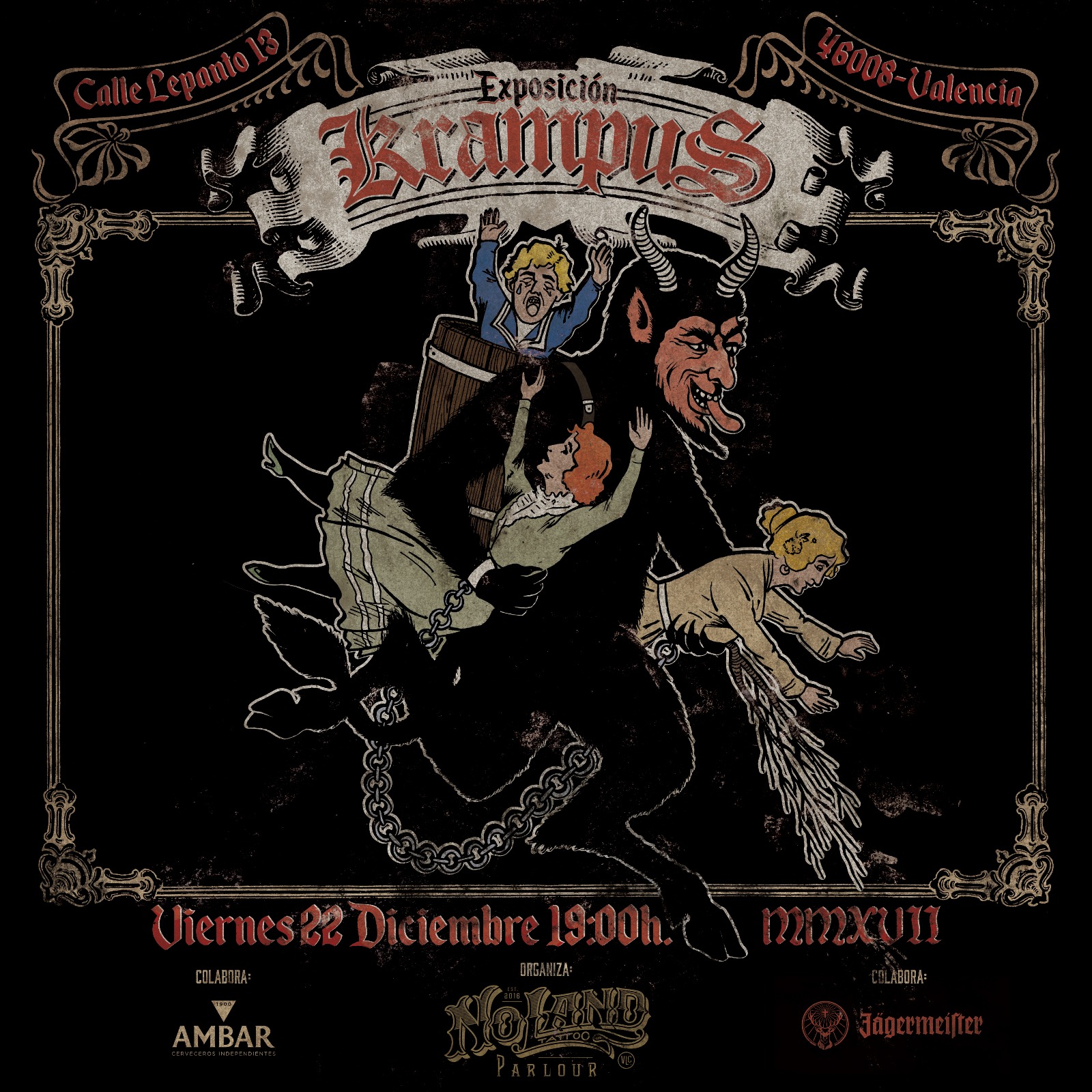 04 Jan

Collective Exhibition "Krampus" in No Land Tattoo Parlour

Posted at 12:13h

in

Blackwork

,

Dotwork

,

Events

,

Exhibitions

,

Guest

,

Japanese

,

Lettering

,

Neotraditional

,

News

,

Newschool

,

Oriental

,

Realism

,

Tattoo styles

,

Traditional

The collective exhibition entitled "Krampus" was opened last Friday, 22 December in the show room of the tattoo studio No Land Tattoo Parlour (13 Lepanto street, Valencia), thus starting the season of cultural activities that will take place in 2018.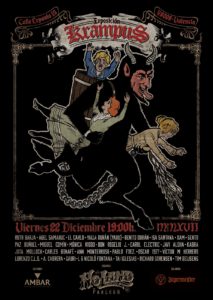 Numerous national and international illustrators and tattooists participate in it, such as Ruth Barja, Abel Samaruc, El Carlo, Yaiza Durán, Sento, Miguel Comín, Isa Santana, Richard Sorensen, Mónica Kiddo, Paz Buñuel, Don Rogelio J., Carol Electric, Javi Aloha, Tim Beijsens, Gabri-L, Kabra, El Jota Moloch, Carles Bonafé, Ann Monterroso, Víctor M. Herrero, Augusto Cabrera, Pablo Fernández Serrano, Lorenzo González C.L.S. and Tai Iglesias.
"Krampus" is a demonic-looking character linked to Christmas in the Alpine countries who punishes children who behave badly, unlike St. Nicholas who gives gifts to those who behave well.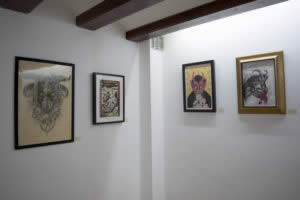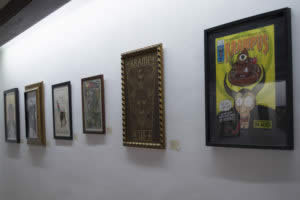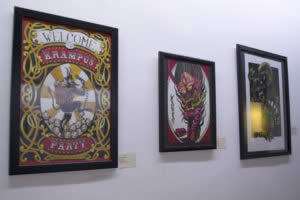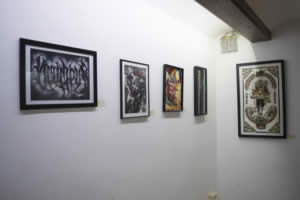 The technique of the artworks was free, and you can see illustrations made with ink, pencil or markers on paper, silkscreen printing on wood or printed infographics.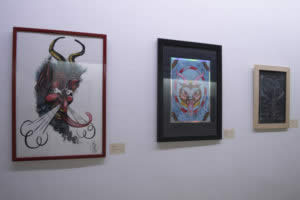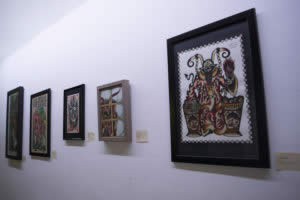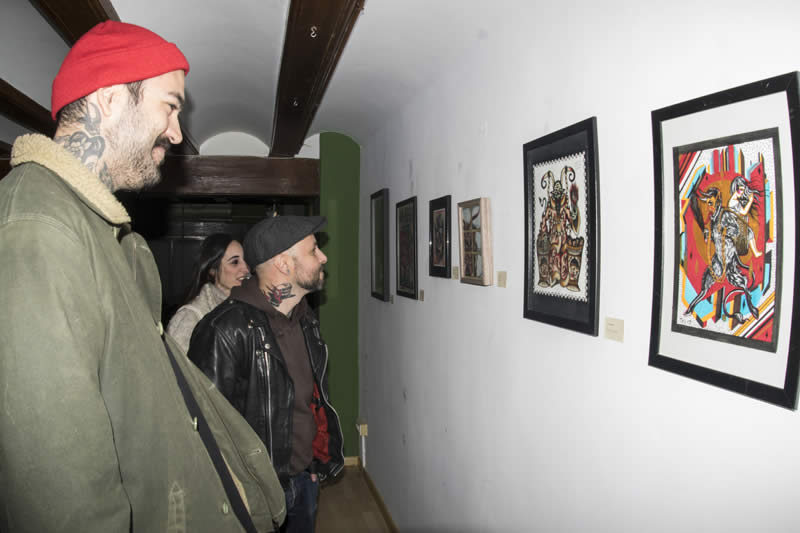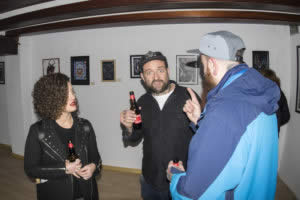 The inauguration started at 7pm and was attended by most of the authors of the illustrations, curious people, bored tattooists, tourists and scoundrels. Thanks to our collaborators, we were able to enjoy Ambar  beers and Jägermeister cocktails that livened up the party, along with Don Rogelio J. and Xam at the decks, who played large doses of Rock n'Roll and Punk Rock until closing time.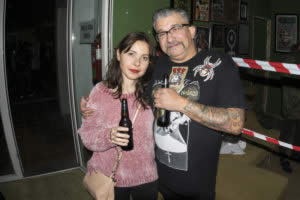 The exhibition will remain open until Saturday 28 February, so we invite you to stop by the studio to enjoy the illustrations during our business hours (Tuesday to Saturday from 11:00 to14:30 and from 16:30 to 20:30).