02 Apr

"JACK KIRBY ́S INFLUENCE ON TODAY ́S UNDERGROUND GRAPHICS"| COLLECTIVE EXHIBITION AT NO LAND TATTOO PARLOUR
JACK KIRBY THROUGH THE EYES OF 38 CONTEMPORARY CARTOONISTS
He was called the king of the comic book, and his followers were numerous. As discreet personally as hyperactive professionally and artistically, Jack Kirby passed away at the age of 76 leaving behind a monumental legacy materialized in thousands of drawings and sketches that have created a worldwide school. He developed his own imaginary village of superheroes, fantastic characters, and cosmic and mythological references, and his influence can be traced to the present day in the works of a multitude of contemporary comic artists and illustrators.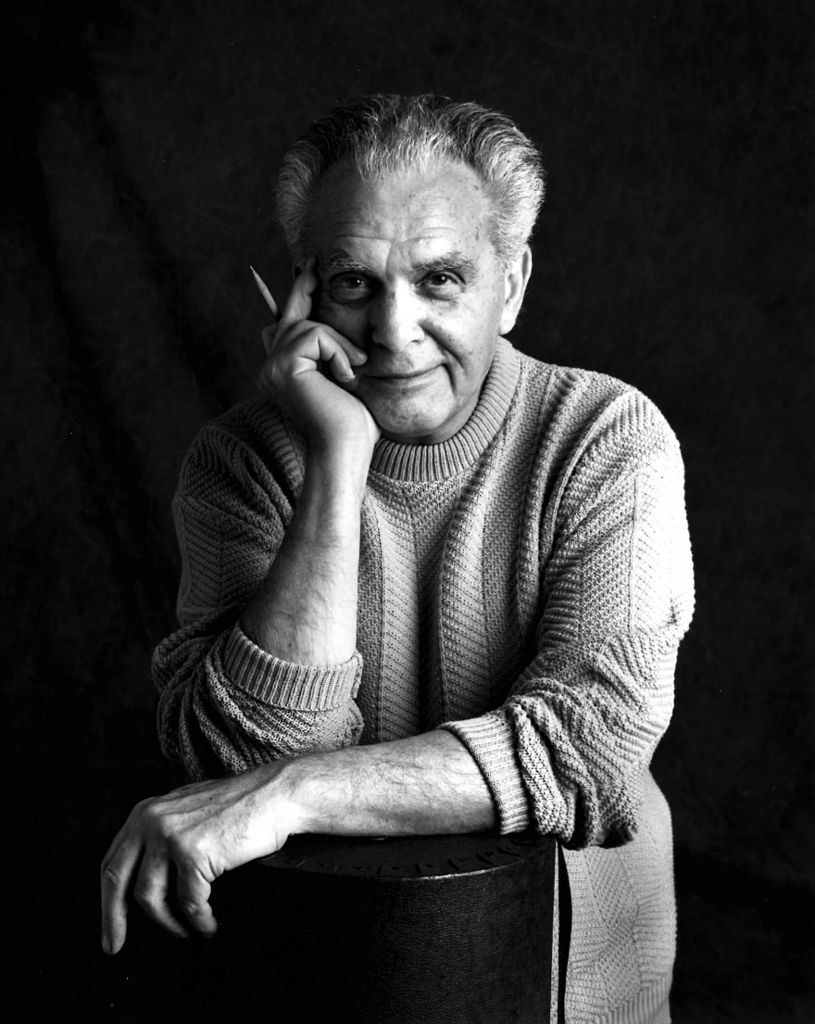 Born into a Jewish family that emigrated from Austria to the United States, Jacob Kurtzberg (New York, 1917 – Thousand Oaks, California, 1994) began drawing at age 19 as a press cartoonist, and did not stop wielding the pen until the day of his death. He was both witness and protagonist of the beginnings of commercial comics in the thirties and forties (he ended up working as an animator for Betty Boop and Popeye the sailor in Max Fleischer's studio); he experienced the emergence of the underground and psychedelic comics in the sixties, and was, together with his companion and rival Stan Lee, a fundamental piece of the so-called Silver Age of comic-books with Marvel as the figurehead. In spite of everything, his influence has been somewhat blurred with time. Many young cartoonists have drunk from it through other artists, losing on the way the original reference.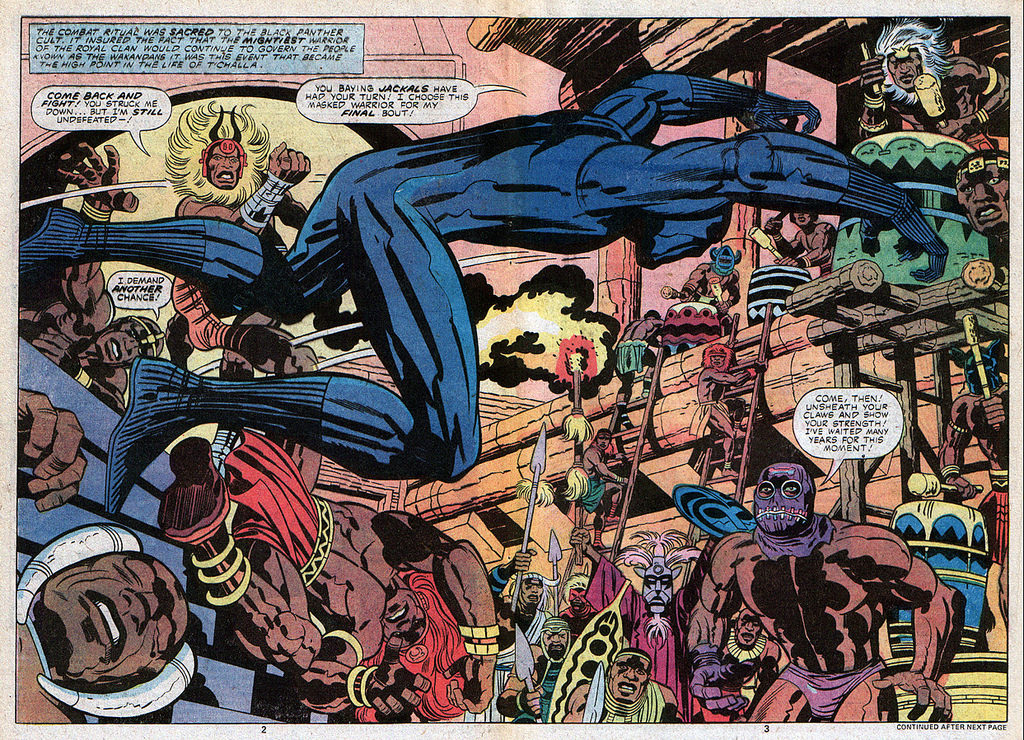 The aim of the exhibition that opens on 11 April at the No Land Tattoo Parlour studio in Valencia is to decipher the extent of Jack Kirby's influence among contemporary artists of the underground sphere who are linked in one way or another to the world of graphic narrative. 38 cartoonists participated in the exhibition from all over Spain who were invited to "dialogue" with the American comic artist through their own work.
Some have taken the opportunity to pay tribute to the creator of characters such as Captain America, Thing, Ant-Man, Avengers or the Fantastic Four. Others, on the contrary, have wanted to express a criticism of Kirby, who, in his position as a white western man educated in the thirties and forties, often fell into politically incorrect clichés – such as machismo, for example -, if we look at them from the ethical perspective of the 21st century. On a stylistic level, Kirby may also seem a bit crude to new generations, although his stroke is precisely one of the signs of identity most admired by many other cartoonists.
The works on display (which will be on sale until the exhibition closes on 22 June) have been executed with all possible techniques from engraving to digital media. All of them will form part of a special edition fanzine that will be given to the public on the opening day. The opening party will begin at 7 p.m. and will feature a performance by singer Key Day and a session by Dj Rosvil, one of the best hip hop and black music DJs in the city.
As far as the selection of artists is concerned, the aim has been to bring together authors with a very personal aesthetic and with extensive experience in underground comics (that is to say, those who move outside the circuit of the big publishing houses and institutional spaces). The tattooist, musician and cartoonist Don Rogelio J was responsible for curating this exhibition in which participates Luis NCT, Mik Baro, Olaf, Victor Pluchasky, Oskar Benas, Ata Lasalle (founder of the publishing house Autsider) Zoraida Zaro, Martín Lopez Lam, Luis Sendon, Magius, Adrian Bago, Paula Carrizo, Narcis, Godoy, José Tomas, Misa Shine, Pepa Prieto, Marlene Krause, Raisa Alava, Eixa, Deih, Anabel Colazo, Álvaro Lopez, Carmen Morguenkorfe, Vazquez, Carlos Maiques, Teresa Ferreiro, Rotor, Anna Revuelta, Jorgito, Roberta Vázquez, Ernest Graves, Elías Taño, Don Rogelio J and the Canadian but based in the Netherlands cartoonist Maia Matches. An inter-generational list of cartoonists who enrich the discourse of the exhibition thanks to the contribution of very heterogeneous points of view on the figure of Kirby.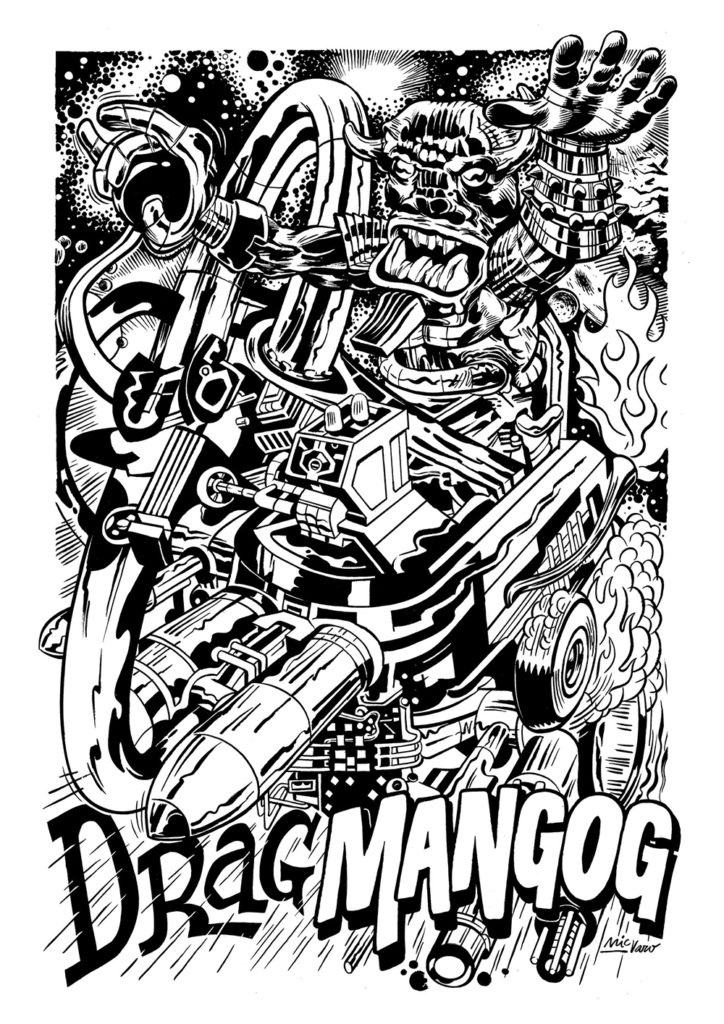 AN UNPRECEDENTED EXHIBITION IN SPAIN
This will be the first exhibition in Spain to critically reflect on Jack Kirby's work. "We could have chosen someone more typical like Robert Crumb or Daniel Clowes, who are absolute referents, but at the same time they are very hackneyed. I found it very interesting to work on the figure of Kirby because he was a very peculiar type, and also because there are many artists born in the nineties who didn't even know him despite the fact that he was responsible for developing Marvel's entire imaginary. He created a very personal style with drawings with exaggerated perspective which influenced the following American commercial comic. He was so prolific and drew for so many years, that in his work you can find both the typical aesthetics of the 40s and 50s, and the very hippie psychedelic stuff, even though he was not a hippie at all. Let's just say he wasn't a bohemian, but a hard worker," says Don Rogelio J.
The differential point of this exhibition is that its objective is not to sanctify or idolize the character, but to analyse it with total freedom. "I've had the nerve to look for a referent who I knew wasn't nice. His work from the fifties and sixties has been much criticised for being misogynistic and commercial. Many of the women artists in the exhibition have presented works full of cynicism about this. I think that's very good, because what we want is to reflect Kirby's influence, both for good and bad." On the other hand, Don Rogelio considers that Kirby's more personal projects, outside of Marvel, are especially vindicable. "He has some very crazy fantasy works. He often started from the aesthetic references of Classical Antiquity and then gave them a touch of science fiction. He was obsessed with parallel universes and the cosmos."
RIVALRY WITH STAN LEE
Although his connection to drawing began at an early age, Jack Kirby's career did not take off until he returned to civilian life after the end of World War II. The American artist cultivated all kinds of genres (police, children's, romantic, western, science fiction) until Marvel signed him up in the early 1960s to create a new generation of superheroes alongside Stan Lee (Manhattan, New York, December 28, 1922 – Los Angeles, California, November 12, 2018). Together they formed a perfect creative couple. The secret of their success – able to overshadow DC Comics' Justice League – was due both to Kirby's mastery and Lee's idea of humanizing the characters who were "superheroes with superproblems". The first issue of the Fantastic Four catapulted the publisher's sales over the next decade
In addition to being a great screenwriter, Stan Lee (who was a few years younger than Kirby) always showed great marketing skills. In fact, he became the visible face of Marvel. On the contrary, Kirby was suspicious of advertising and the glitter of the public sphere. He was a war veteran and a family man who worked tirelessly at his desk, gazing at the paper and a Havana cigar perennially hanging from his lips. Their divergent personalities led them little by little towards a bitter rivalry. Especially on the part of Kirby, who felt that the publisher did not value his creative contributions sufficiently. Lee appeared better positioned, especially after the appearance of films inspired by the company's superheroes, which catapulted him to the pinnacle of fame.
In 1970 Kirby left Marvel to work with its direct competition, DC Comics, although historians believe he never quite got comfortable there. During his time in this publishing house he created very personal series such as Kamandi or Fourth World, in which he gave free rein to his obsession with mythology and divinity.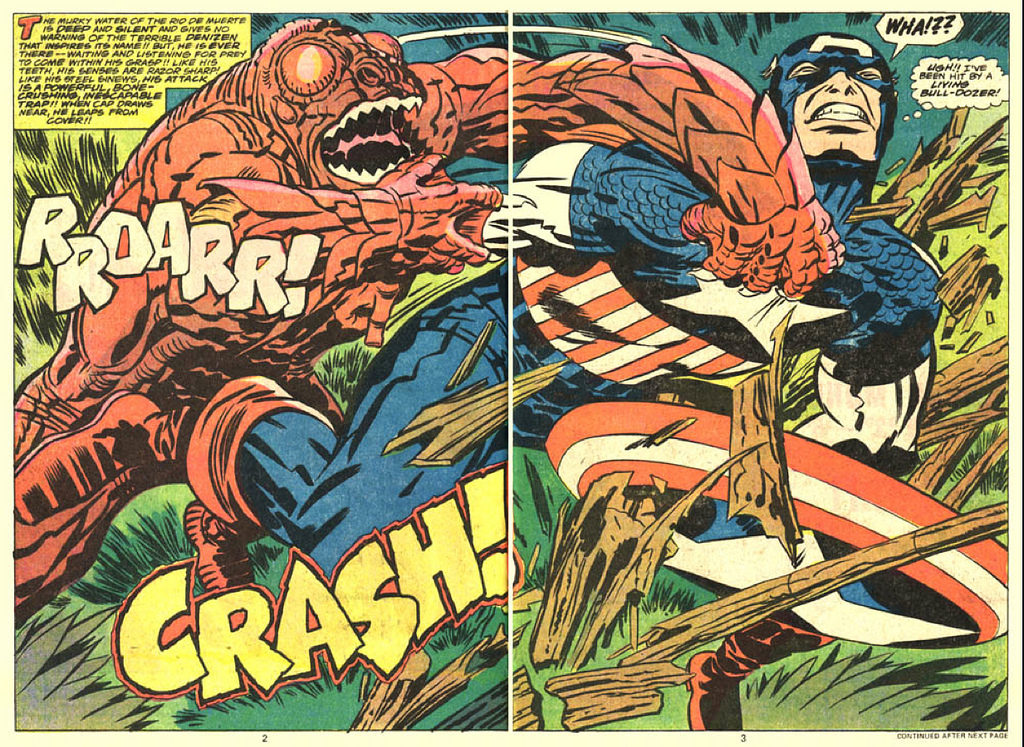 He returned to Marvel in 1975 where he gave life to The Eternals. In 1978, as his comic strips became less successful, he began to devote himself to animated cartoons. He died in 1994 leaving an unfinished work; nothing less than an adaptation of the Bible to the world of comics.
This year, 25 years after his death due to heart failure, seems to be the right time to revisit the work of this iconic and controversial cartoonist.
Article by Marta Moreira.