21 Feb

TATTOOED IN THE RING | PHOTOGRAPHY EXHIBITION OF CHARLIE MIRALLES

Posted at 18:09h

in

Blackwork

,

Dotwork

,

Exhibitions

,

Japanese

,

Lettering

,

Neotraditional

,

News

,

Newschool

,

Oriental

,

Realism

,

Tattoo styles

,

Traditional

,

Uncategorized

We continue with our programming in our exhibition hall. This time we will have the photographs of Charlie Miralles under the title "Tattooed in the ring" The inauguration will be next Thursday, February 28 at 20:00h. You can come and enjoy his pictures and have a drink on our terrace listening to good music.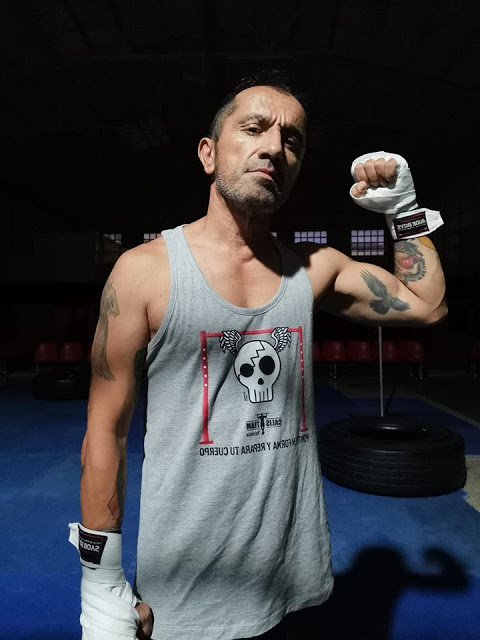 Charlie Miralles is a restless ex-boxer who, in addition to having been a concert promoter, to writing a book entitled "1964 after Christ and before missing the bus" (finalist of the Music and independent creation awards Cáceres), to be coach/owner in the Boxing Unitres Sport Center (Picanya) and promoter of boxing, shows us his facet as a photographer capturing from inside the boxing some of the masterpieces tattooed in the skin of the fighters that have put themselves near his camera showing the most intimate of each boxer portrayed.
La exposición estará disponible desde el jueves 28 de febrero hasta el sábado 6 de abril dentro de nuestro horario habitual de martes a sábado de 11h a 14h y de 16:30h a 20:30h.
The exhibition will be available from Thursday 28 February to Saturday 6 April within our usual business hours of Tuesday to Saturday from 11:00h to 14:00h and from 16:30h to 20:30h.
We look forward to seeing you!