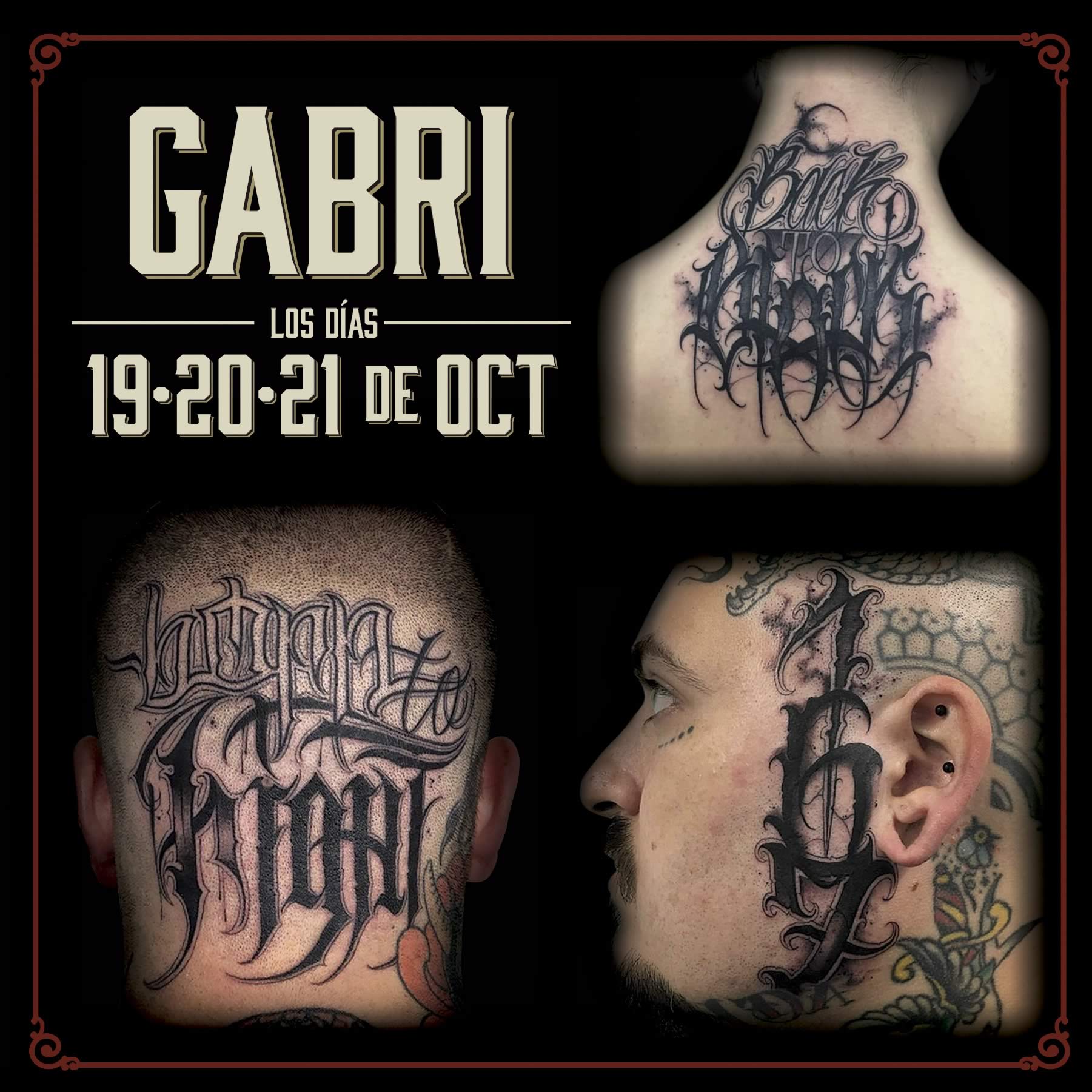 16 Oct

Gabri-L's visit at No Land

On the 19, 20 and 21 October Gabri-L will visit us, an Italian tattoo artist specializing in lettering who lives in Barcelona since 2014.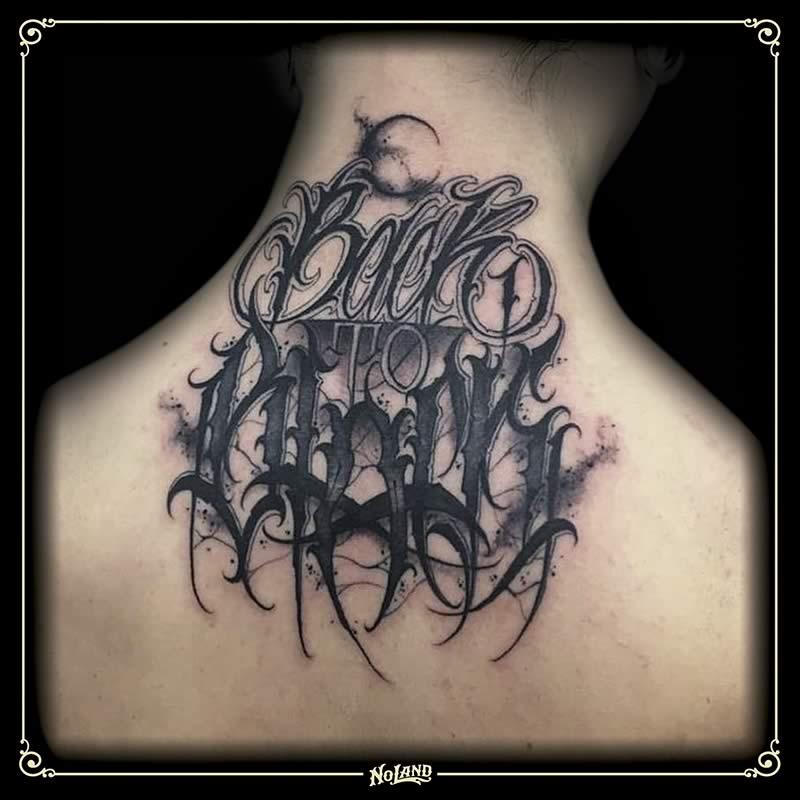 The lettering was introduced to the tattoo world a couple of decades ago, and since it has been gaining strength giving us the opportunity to meet tattoo artists who practise it with great talent. Gabri-L is one of those people who stand out for their originality and technique creating their own style.

He began studying the different types of calligraphy, analyzing especially the so-called "Chicano Style" and all that it entails in terms of tattoo style, culture and technique.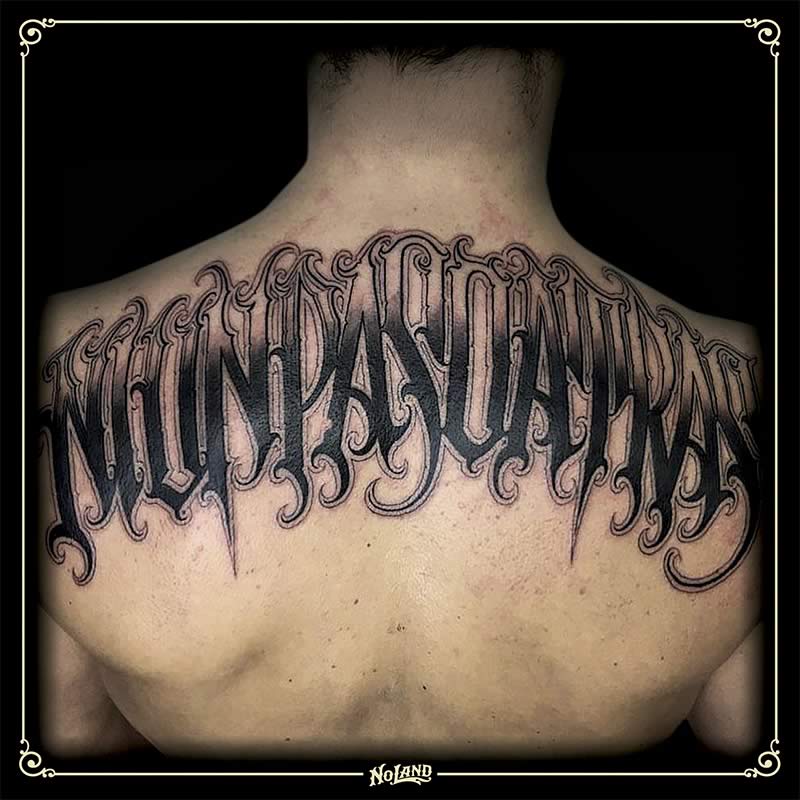 "I've always dedicated a considerable amount of time to design, but a great part of my inspiration comes from music and from the streets, from the different types of reality found, perceived and observed in any neighbourhood in the world"
His way of creating letters has evolved constantly during his career, and little by little he began to experiment with his drawings and letters adding a touch of imagination and originality.
"I started it at home like the majority of tattooists. Later I trained as an apprentice in Italy in a studio close to my home, and afterwards I went to Barcelona."

The style of Gabri-L is characterized by designs that start off with a couple of guidelines and then turn into something amazing. The dominant colour in his designs is solid black, but you can also find negative creations that breathe on the skin.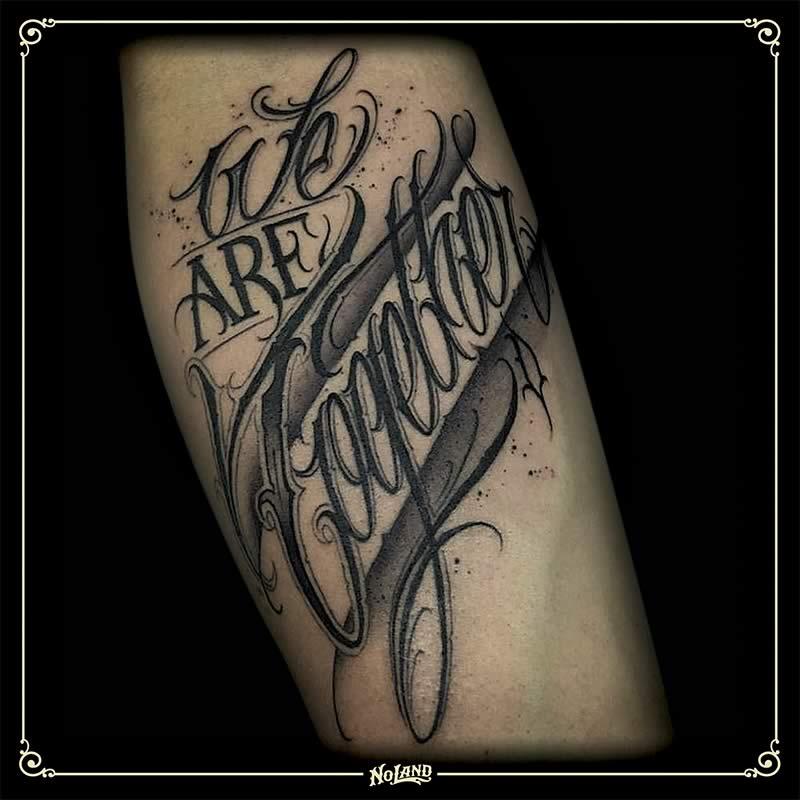 "My motivation is in considering that I managed to convert my passion to a job to which I dedicate myself every day testing myself and my creative abilities. Not all the experiments turn out well, but from each of them I learn something new, whatever is the result. I believe the motivation is also inside you, in the hunger for culture in you, and in the desire to improve, because in this job, if you want, you never stop learning."
Don't miss this opportunity in No Land Tattoo Parlour and contact us by e-mail, social network, or calling 679 329 519 to make an appointment.